It's the end of July, which means we're halfway through the year. I don't know about y'all, but thus far for me, 2015 has offered some amazing reads. I've read some great '15 releases as well as some backlist titles that I'm
so
happy I picked up.
So I thought I'd share my
top 10 books I've read in 2015 (so far)
. It's a mix of 2015 releases and backlist titles.
Hope you find something that grabs your interest!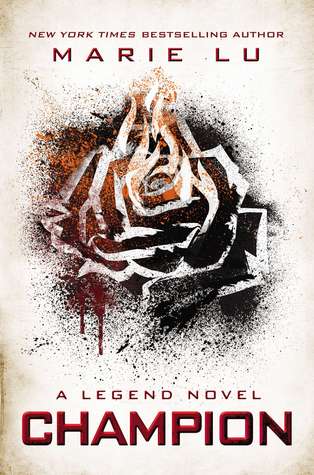 Champion, by Marie Lu
I started this one at the end of December but didn't finish it until January, so I'm counting this one as a 2015 read. Interestingly, I didn't like the first book in this series,
Legend
; it never truly grabbed me. I picked up
Prodigy
on a whim, but it totally shocked me with how amazing it was, and
Champion
was even better.
This book
wrecked. me.
In a good way. That epilogue was so intense and amazing. I listened to this on audio, and I was at the gym trying to mask my sniffling as labored breathing on the elliptical when I finished this one. SO good!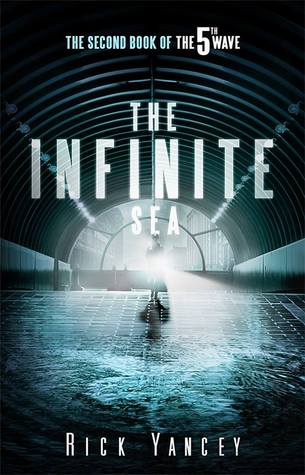 The Infinite Sea, by Rick Yancey
I know a lot of people didn't enjoy this sequel to the acclaimed
The 5th Wave
, but I absolutely did. Rick Yancey's writing blows me away, and this book totally slaughtered my emotions. I ripped through the pages of this short book, and the ending left me desperate for book three...which I'm still dying for.
Is it 2016 yet?!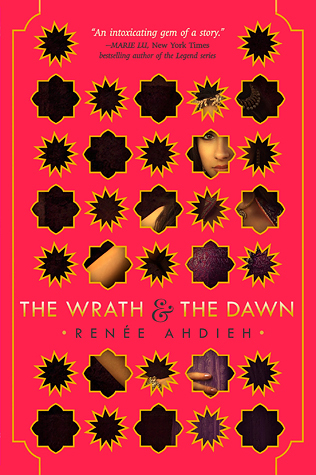 The Wrath & the Dawn, by Renée Ahdieh
Everyone has been talking about this book - and for good reason. It's fabulous. The writing is atmospheric, the characters complicated and well-developed, and the setting lush. I wanted to live inside these pages with these characters.
Also, this is another book that left me DYING for the sequel. I gotta know what happens to Shazi and Khalid like
right now
!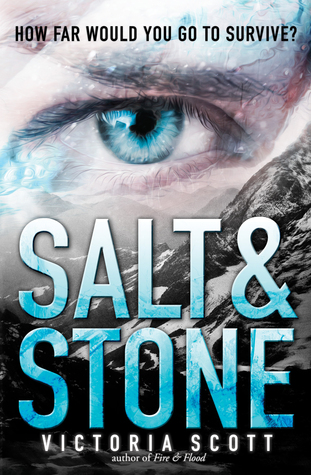 Salt & Stone, by Victoria Scott
I've recently really discovered thrillers, in part because of Victoria Scott. I love this series! The MC, Tella, is everything I love, and the plot is fast moving and exciting. I was really looking forward to this one after finishing
Fire & Flood
last year, and this totally didn't disappoint.
The Falconer, by Elizabeth May
Steampunk is really hit-or-miss for me. Sometimes, it does nothing for me, but other times - like with
The Falconer
- I eat it up. This book is fierce and thrilling. The characters are fiery, and the plot moves at a rapid pace. But most of all,
The Falconer
is just a ton of fun. I loved it, and - yet again - I'm counting the days until I can get my hands on book 2.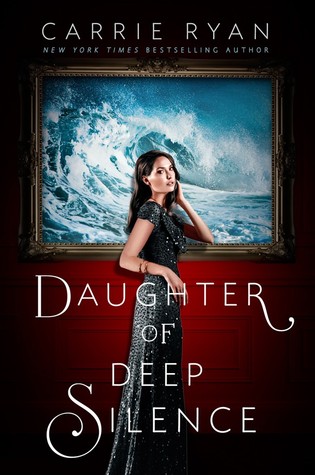 Daughter of Deep Silence, by Carrie Ryan
This book really took me by surprise. It wasn't on my radar at all until I saw some blogger friends of mine reading and really loving it. I bought it on Audible as a total impulse buy, and I'm so, so glad I did.
Daughter of Deep Silence
is like crack. I couldn't put it down.
I had to know what happened next
.
I also really loved Carrie's writing. It's gorgeous and so on point I can't even. The book ended in a place that left me with tons of questions, but I actually sort of loved the open ending. That hardly ever happens with YA books, and I'd totally love to see more of that.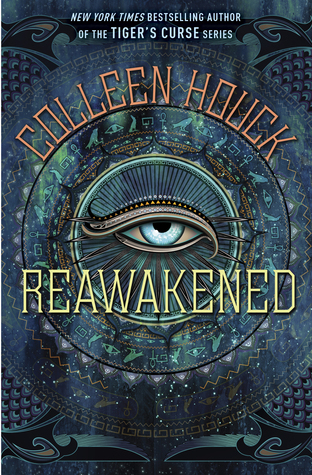 Reawakened, by Colleen Houck
It's no secret that I'm a huge Colleen Houck fan. This woman has an amazing ability to write romances that totally slay me and every emotion I've ever possessed. Needless to say, this was possibly my most anticipated book of 2015. And while I didn't love it with the undying passion that I hold for the Tiger Saga, it still clocked it as one of my favorite reads so far this year.
Reawakened
has all the elements of the Tiger Saga and is actually very similar. In fact, I'd go so far as to say it's essentially the same thing but with Egyptian mythology instead of Hindu myths and legends. I didn't get the intense feels from this one that I did
Tiger's Curse
, but I can see this shaping up to be an amazing series that could be just as great as the Tiger Saga.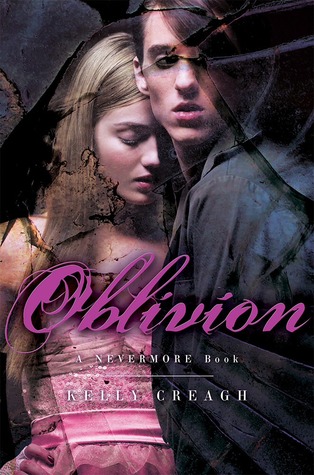 Oblivion, by Kelly Creagh
The award for longest wait for a series conclusion goes to
Oblivion
for sure. There was FIVE YEARS between the release of
Nevermore
and this book. Like...whaaaaa??? But I'm so happy to report that it was worth the wait. This book is amazing. My emotions are still basically in turmoil after finishing this, so I don't have words to express my love for these characters and this book, but I'll just say this: ISOBEL + VAREN 4 EVAH! < 3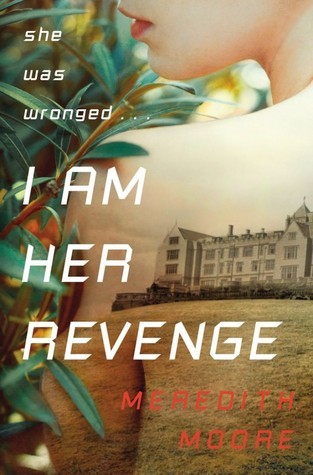 I Am Her Revenge, by Meredith Moore
I really had no idea what to expect from this book, but it wasn't this. Meredith's debut is gorgeous, terrifying, and oh so thrilling. It's dripping with tension and is perfect for fans of classic literature. The setting is perfect, the characters are perfect, and basically everything about it all culminated to craft one of my favorite YA thrillers of all time. So much love for this book!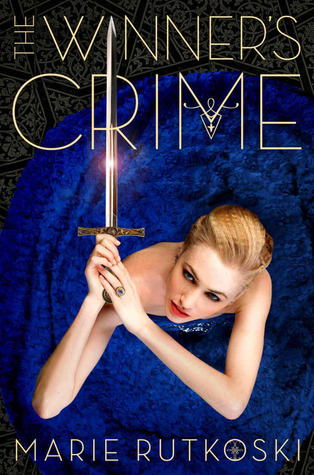 The Winner's Crime, by Marie Rutkoski
Like, can we just...
This is the best book I've read so far this year. It's everything I wanted and more.
The Winner's Curse
blew me away, but
Crime
totally shattered all hopes and expectations I'd had and was just...more. I don't think I've ever hurt so much for characters in a book before I read this. I was simultaneously angry and gleeful on every page. I couldn't stop thinking about these characters, and it basically gave me the biggest book hangover ever.
Best Read(s) of 2015 so far...
I'm totally cheating by adding not one or even two books to my top 10 list but
three
. But A.C. Gaughen's Scarlet trilogy totally warrants it. I binge read this entire series in May, and I've never been so happy with a reading decision ever.
I'd been holding onto
Scarlet
for years. I bought it a long time ago but hadn't picked it up. But when I was approved for
Lion Heart
on Netgalley, it kicked me into gear, and I literally devoured all three books. I don't normally like to read series books back-to-back, but I broke my rule for these. I've never loved a YA historical series so much ever.
Those are my favorite books I've read so far in 2015!
Hope you've read some great books too, lovelies!