I've got super exciting news today, y'all. Probably the most exciting I've had in a while (at least to me). I've just learned that my debut,
Hello, I Love You is going to be made available in the UK
!
OMGGGGG!!!!
Maybe this doesn't sound like that big of a deal, when the book is already being made available in
Russia
,
Turkey, Singapore, and South Korea
.
BUT.
You see, I used to live in England. I would go to my local Waterstones and see the books written by American authors, and I would wonder if I would ever get to see my book in there. I would wonder if one of my favorite countries - my second home - would love my book enough to put it on its shelves.
So, needless to say, I'm absurdly excited for the special
international edition
to be available in July, and I can't wait for all the English, Scottish, and Northern Irish lovelies out there to get their hands on a copy!
IT'S A GOOD DAY!
So now, I'll leave you with some happy British GIFs and a few links for pre-order: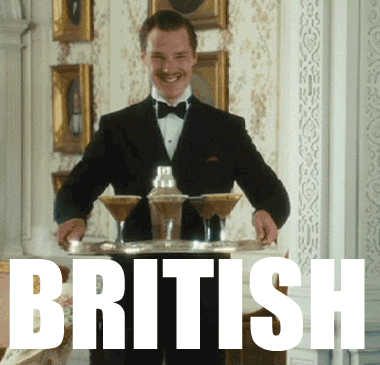 Let's celebrate, friends: